+91 91065 36216
---
We do need base serving to our customers along with latest design & style. Call us for your requirement today
About Us
Established in the year 2017, We at Shethwala Polymers & Plastics Inc. deal in manufacturing, trading & exporting one of the most superior plastic injection mould & blow mould products. Shethwala Polymers & Plastics Inc. is a renowned name in the field of Industrial Plastic Products. We have a distribution center in Ahmedabad. Our manufacturing unit is also located in Ahmedabad, which employs well trained and experienced resources who are continually dealing with manufacturing quality products with the help of state of the art technology and constant training and research.
Necessity of plastic made product is inevitable. Markets are filled with companies which are engaged in delivering customers the best plastic products. And amongst those entities, we, Shethwala Polymers & Plastics Inc., are a company which stands tall. We are a company which commenced its business activities not long ago but with our immense efforts and truthfulness to commitments to serve quality has led us towards achieving this success. Our work as a Manufacturer and Exporter is appreciated the most in this industry, as we ensure that our clients are treated well at the time of business dealings and are served with the best of what this market can.
The portfolio of our offerings include Industrial buckets, Paint buckets, Crates, Light Weight Jerry Cans, Heavy Weight Jerry Cans, Dustbins, Kitchen Containers, Epoxy Sets. We primarily deal in manufacturing, trading & exports of plastic products such as emulsion / primer / distemper manufacturing storage & transport containers, fruit & vegetable markets & individually by their vendors as well for usage crates for storage, cold storage, transport and stacking purpose, agro industries, cattle feed & fodder industry containers, dairies and hotels food stuff storage, stacking & transport, chemical / acid and other liquid storage & transport jerry cans, green & dry waste collection & disposal garbage solutions, bio hazardous waste disposal dustbins for hospitals and industries, buckets for various industrial & household purposes, epoxy sets including containers, bottles, epoxy grout strips for tiling in real estate & construction industries, pure virgin food grade quality containers for household kitchen purpose. The exporting activities of our company have put a good impression on customers of different regions of the globe, such as MENA (Middle East & Northern Africa), CIS Countries, Australia, European Countries and American Continent. We ensure that the Industrial items are manufactured using PP (Polypropylene), PPCP (Polypropylene Co-polymer) Virgin which is next to Virgin quality or Food Grade quality & HDPE (High-density polyethylene) Virgin which is also next to virgin quality.
Why Us ?
Each one of our offering is developed under strict adherence to the norms of quality and is assured for its flawlessness. This is because we know that plastic made products are only availed due to their attributes such as high durability, low cost, lastingness, etc. If we fail to offer our clients such a quality of products then it would immediately put a bad impression and might make us become unworthy to deal with. Working with such a sincerity, we ensure that the Industrial items are manufactured using PP (Polypropylene), PPCP (Polypropylene Co-polymer) Virgin which is next to Virgin quality or Food Grade quality & HDPE (High-density polyethylene) Virgin which is also next to virgin quality.
We believe in providing the best services to our customers. We clearly understand the importance of timeframes and pricing, therefore we work on the principle of economies of scale which allows us to provide the best price.
We do need base serving to our customers along with latest design & style. We also offer tailor made products according to client needs and requirements. While our industrial products are manufactured considering their use and accordingly strength of the product is maintained. We cater to multiple industries where each industry is served as per its necessity, which gives them edge on their competitors by getting value deals.
We believe in evolving according to the needs and changes in environment therefore we have an aggressive team of professionals who are trained and mentored in order to keep their pace to the changing environment.
Some other features of our company include:
Ethical Business Practices
Complete Orientation Towards Customers Satisfaction
Best Prices On Products
Quality Assured Offerings
Punctuality In Terms Of Delivery
Diligent & Trained professionals working towards company goal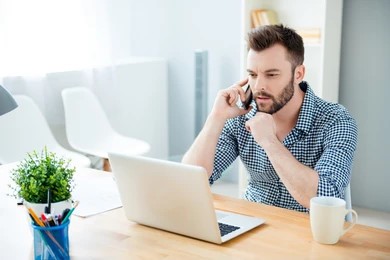 +91 72010 48178
We have wide range of industrial plastic products to provide ancillary support at cheaper price to your main business to suit your business / company requirements. 
We manufacture following products
---
After my online inquiry regarding paint buckets, I was dispatched sample as per my requirement through courier. After approval of sample, I was offered best rate in the market without any negotiation. When deal was finalized, I received my consignment 2 days before commitment. My purpose was fulfilled above my expectations for storage. I would recommend Shethwala Plastics to any of industries which uses industrial containers without a single doubt.

I am a local phenyl & acid & detergent manufacturer of Ahmedabad. I managed to reach to their location personally without any prior appointment for verification, however, I was surprised to receive 3 samples of different sizes without any costs for small order like me. They also offered me credit for partial amount and delivered my requirement much before their commitment. Product quality, welcome and service is commendable.

I am a government contractor for BMC, Mumbai and after much negotiation and diligence, I provided them first chance / order to supply heavy weight jerry cans. As per their promise & our requirement, their supply was completed. It has been 6 years now for their product usage, however durability, strength, endurance and utility is still appreciated by the government department officers. We have repeatedly given them subsequent orders. I would recommend Shethwala Plastics for any Jerry Cans Purchases.

I initiated efforts for collection of information for my new venture of establishing EPOXY business in Ahmedabad. Shethwala Polymers & Plastics Inc. supported me with all necessary information & contacts for gathering necessary information. Moreover, after research was done, project foundation was laid by them by supplying me whole set of epoxy materials such as paint buckets for storage, bottles for filling and strips for epoxy grouts. It was a one stop solution at a cheaper price for epoxy sets. Thanks for all support to Shethwala Polymers & Plastics.

I have a business of fruits & vegetables in Bhiwandi market in Mumbai. I was getting higher rates of plastic crates in local market when I raised inquity online. I was approached by Shethwala Plastics based on the same online inquiry, despite of being 400 kms away from their distribution centre, they only gave me competitive price on plastic crates, however they managed to cover transport expenses within. Thus my order was executed at cheaper rates. Price is not the only factor, why I would repeat my purchases, service in terms of organized paperwork and transparency in whole transaction was seen. It was indeed my pleasure to be in business with Shethwala Polymers & Plastics Inc.

I have procured thousands of pieces & numbers of various sizes of dustbins in different slots & multiple orders from Shethwala Plastics & Polymers Inc., Ahmedabad. Every time I am provided with cheaper and cost – effective transport rates with new contacts & also cheaper rates in manufacturing my order dustbins. They have also stored my pending TO pick up lots for several months without charging any demorrhage. They have also supported me in printing various changes by my purchaser in government authority body. Thus I would recommend to manufacture & maintain long term relationship skills with owners, managers, office staff and labor of Shethwala Plastics, Ahmedabad.

I wanted to buy kitchen containers of various sizes, colors, designs, patterns & quality from plastic wholesaler in Ahmedabad. My purpose was to gift the same to my loyal customers. I was given very cost – effective solution by Shethwala Plastics company by providing me all varieties of kitchen plastic containers in sets and individual to make sets in different ways to suit my budget. I was impressed with their honesty, transparency and long term relationship skills. I am willing to provide them repeat business on each festival during purchase of my business gifts.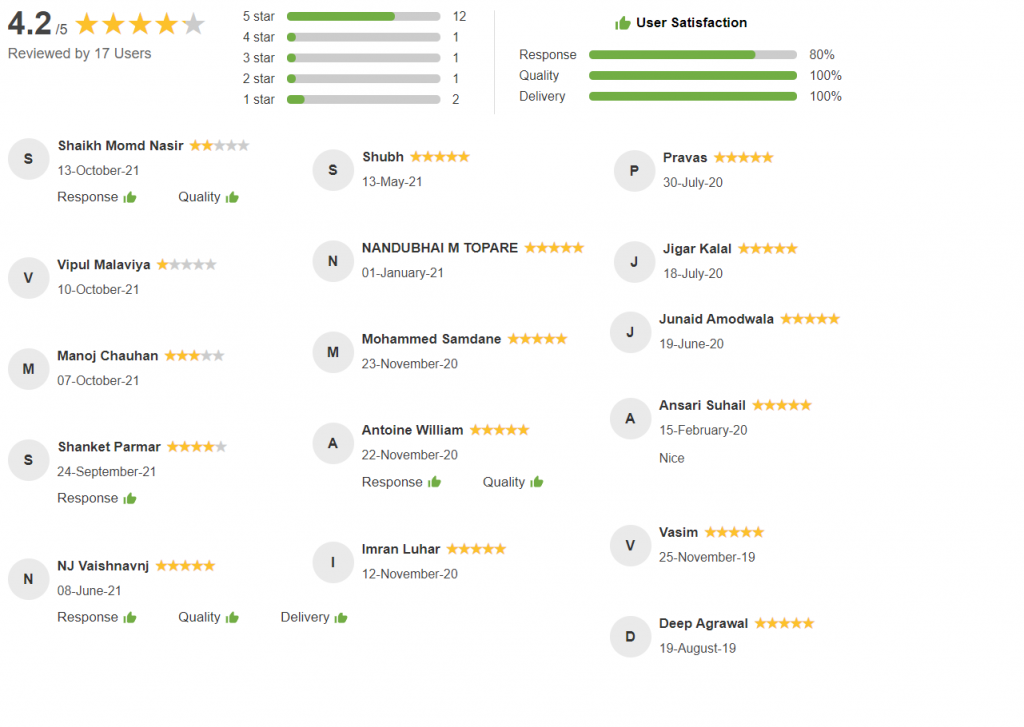 Contact Us
Address :
01, Meezan Weigh Bridge Estate, Near Torrent Power Hub, Opposite Waste Sight, Piplaj Pirana Highway, Narol, Ahmedabad-382405, Gujarat, INDIA.
Website :
www.shethwalaplastics.in
www.shethwalaplastics.com
E-mail :
[email protected]
[email protected]
[email protected]
Mobile No :
+91-720-104-8178
+91-910-653-6216
1. Our Risk & Liability ceases as soon as the goods leave our premises.
2. It is requested to examine the goods carefully.
3. No exchange / refunds will be entertained after goods leave our premises
4. Subject to Ahmedabad Jurisdiction.
5. Prices are quoted ex-godown from Narol, Ahmedabad.
6. Quotation will be valid only for 7 days
7. Prices quoted are dependent upon global petroleum markets and its fluctuations every day thus may vary accordingly
8. Please note that in plastic industry GST is calculated @ 18 % extra on top of goods value
9. Please note that transport & transport arrangement to destination is also a service provided by supplier which is taxable and thus
     GST @ 18 % is also applicable on the same.
10. 100% Advance Payment.
11. Other levies, if any will be applicable / to be paid by the buyer
12. Dispatch will be done within 7 days after confirmation of payment is received
13. Marine / Transit Insurance is advised to be taken by buyer, in case of any damages / shortages in transit
14. Additional charges for labor, packaging, loading & unloading, local transport & management spent will be collected
     from the buyer separately.
15. Incase if there is delay in collection of manufactured goods from the side of buyer then storage & maintenance & demurrage charges will
      be collected additionally.
16. Please note below overheads as separate & charged additionally over the price quoted for our plastic product
Transport from Ahmedabad to Destination
Transport cost from Transport company to your doorstep
Local transport from godown to transport company within Ahmedabad
Loading & Unloading charges
Packaging costs
One time positive making charges for printing
Printing charges extra per color per piece 
Management costs of time, labor & resources spent in arrangement of delivery